Girls Self Defence Course, Grays Convent School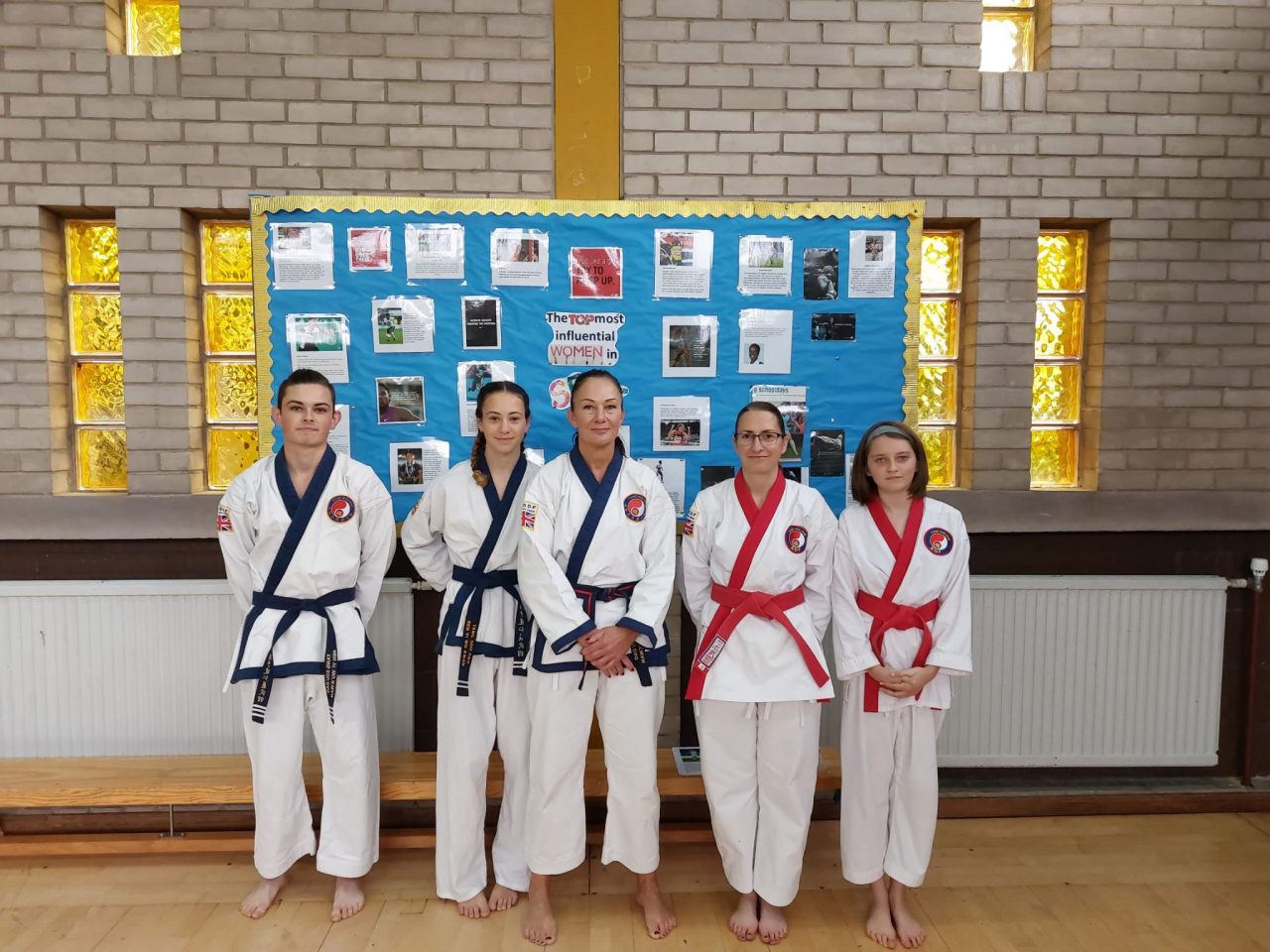 On 21 October Master Stephanie Debenham ran a self defence course for 390 girls from Grays Convent School. Master Debenham was assisted by Kane McEwan (3rd Duan), her daughter Olivia Debenham (2nd Duan) and Amanda and Chloe Carratt (Both 1st Ji).
Master Debenham taught the girls practical defence skills which can be used quickly and effectively in a variety of real-life situations to prevent, resist and escape violent assaults. Self-defence is important for children's development and empowerment, and encourages increased awareness, confidence and knowledge of safety strategies.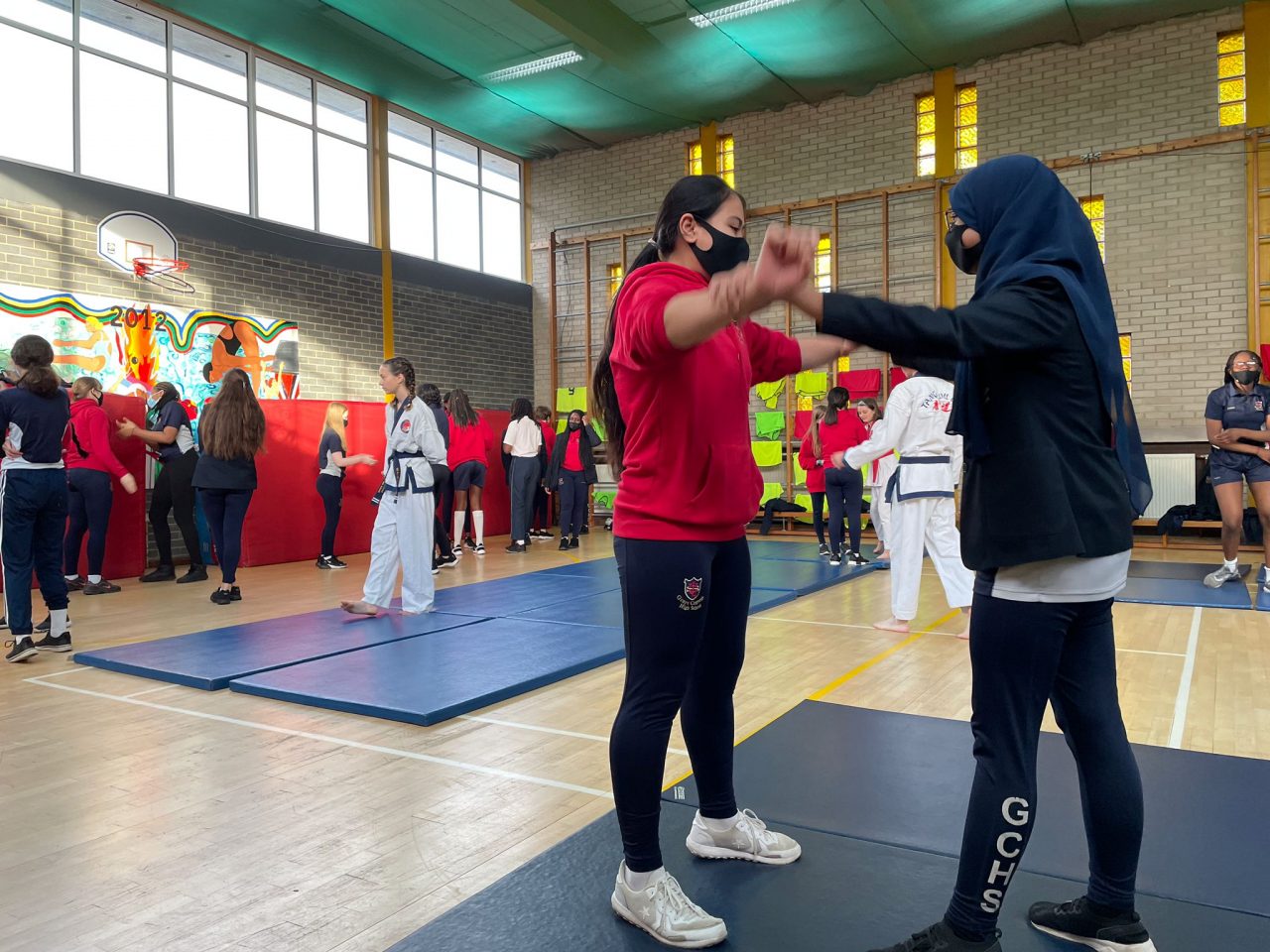 It was a hands-on course as always, and the girls were very receptive students, keen to apply and practise what they had learnt.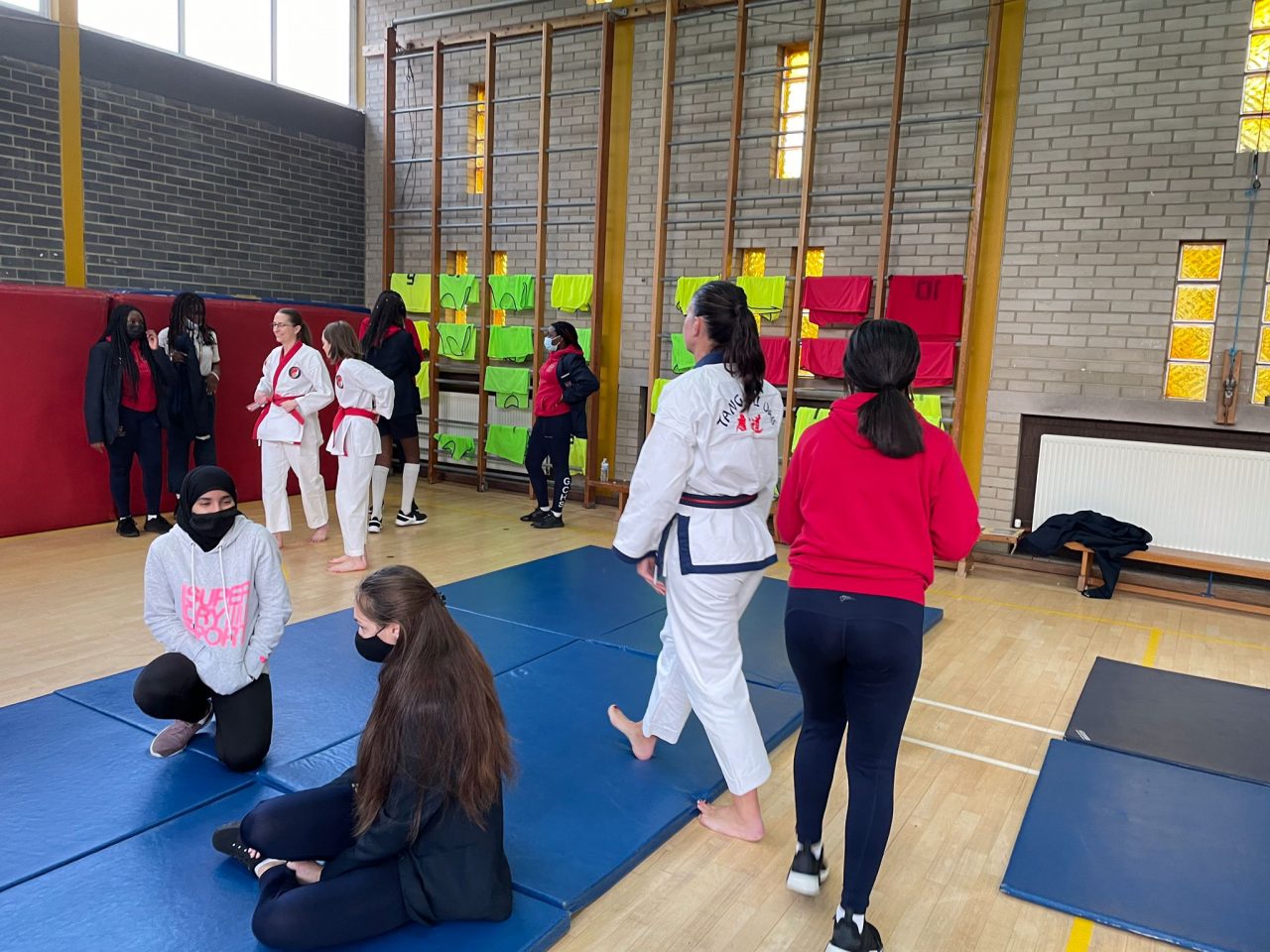 It was very productive for the instructors and students alike, and an enjoyable day was had by all (although perhaps less so for Amanda and Kane who were thrown around quite a bit!).
Well done to Master Debenham and team!!