Colin Calvin Lui / 6th Duan 19th July 1965 – 27th November 2021
Farewell Tribute Message from Grandmaster Loke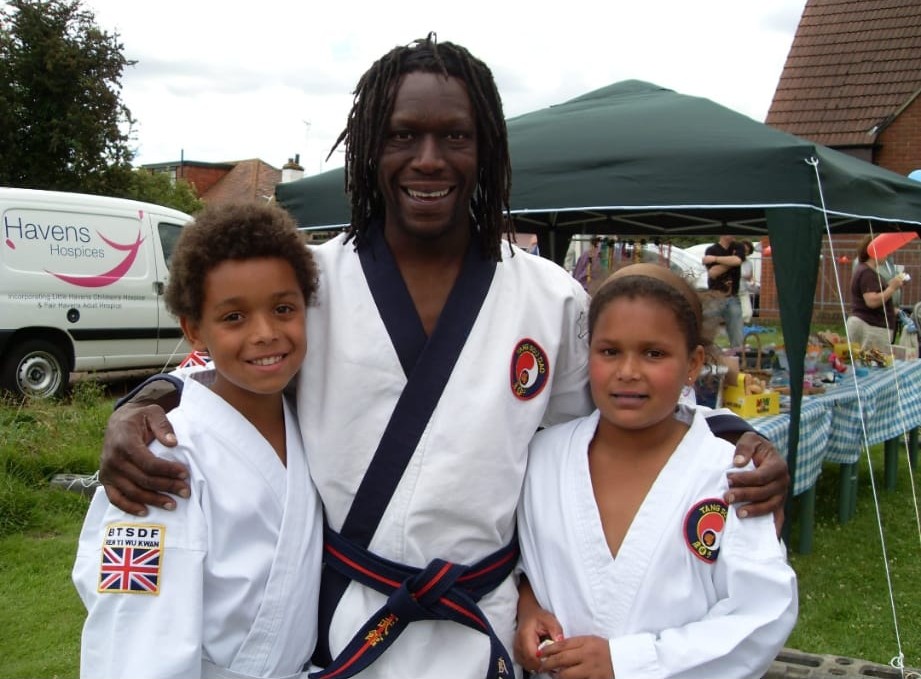 On 27 November 2021 we were tremendously saddened to hear that Master Colin Calvin has passed away. He had been in Intensive Care Unit at Southend Hospital due to lymphoma, kidney failure and related adverse health conditions. Colin was only 57, and with a physical prowess of a fit person half that age. Master Calvin was practicing regularly right up to October, and the news has been a huge shock to all who knew him. Colin leaves behind his wife, Marianne, his son Jay aged 24 and daughter Ria aged 22.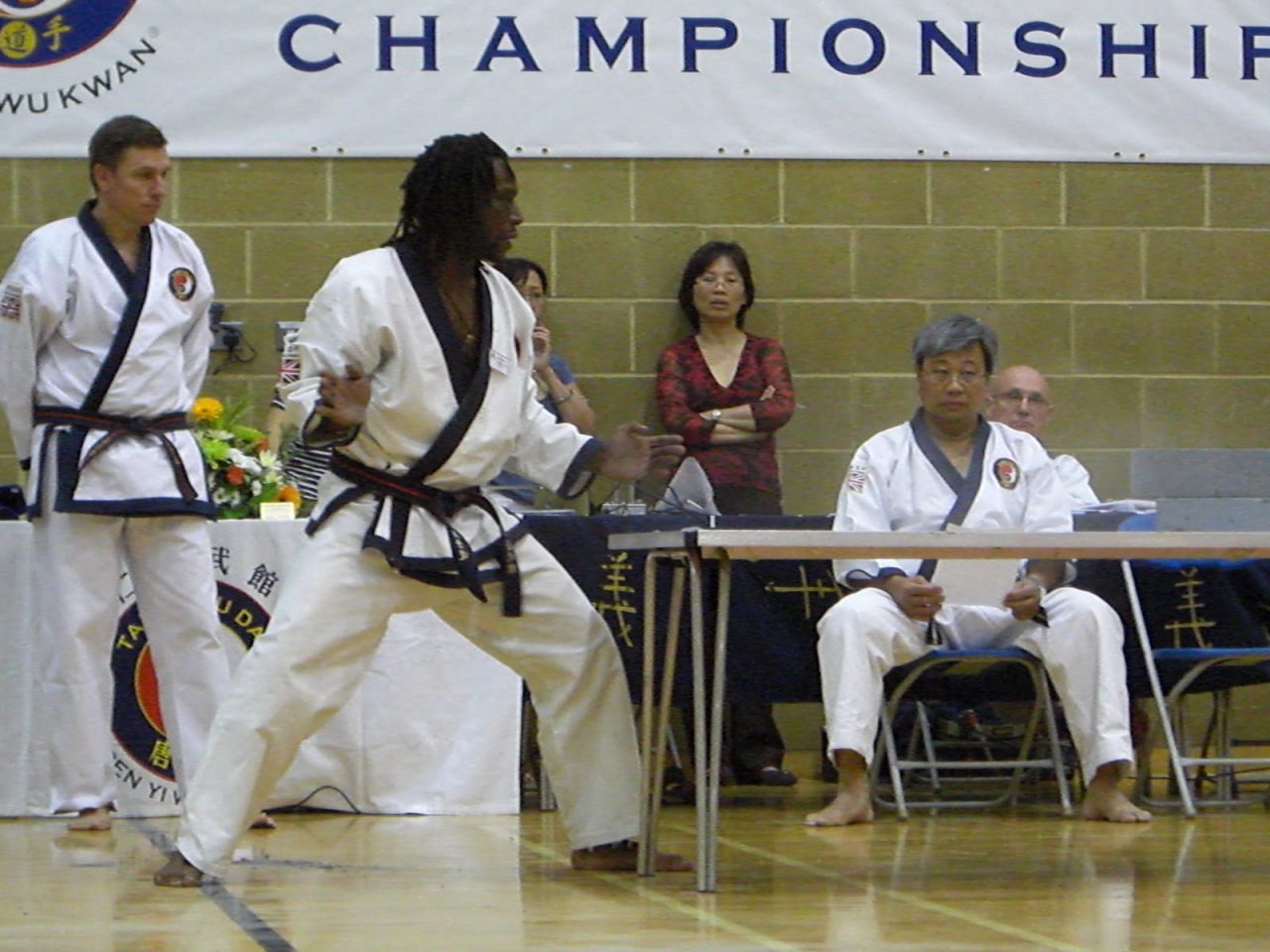 Young Colin age 19 started training in with his best friend John Boothby 3rd Duan. He continued training regularly for the next 36 years, giving his best in spirit and physically, a true disciple of our Seven Principles. Colin's loyalty and steadfastness to our Ren Yi Wu Kwan has always been exemplary. Colin was a regular participant, referee or judge during our in-house championships and public demonstrations in the last four decades, always willing to give his time and support.
Colin had respect for everyone whatever their age or rank and exercised self-control in every aspect of our training. He never hesitated to impart his knowledge and experience, with patience and care. Colin was a truly humble person, and we will remember him always smiling.
It also right to recognise Master Calvin's accomplished martial arts technique. He clearly mastered the higher technical skills of our style – displaying a natural effortless flow with sharp impact power in both long and short range hand techniques and demonstrated superb kicking techniques. Right until October this year, Colin was still practising and perfecting his forms and technique.
Everyone will remember his signature short range heel attack on two blocks (Colin having performed it pictured above at the 2008 Championships), which was has never been bettered. Colin showed what could be achieved with regular dedicated training, and was an inspiration to all who practised with him.
This all encompassing 'Way' has been mirrored in his family life. Colin was very close to his mum, and had strong family values. Marianne and Colin are well loved in his local Rochford club, and both are known to be loving and wonderful parents to both their children. Jay and Ria trained for years with Colin when they were younger and are pictured above.
Colin's family will miss him dearly, and our thoughts are with them during this difficult time. They will continue to be part of our martial arts family.
I bid Farewell to a ' core inside door student ' of almost forty years.
We will always remember and miss you Colin. Rest in Peace.
Tang Sou!
Gm Loke. December 2021