GRANDMASTER LOKE'S FOREWORD
National Championships 2019
I am happy that the 25th National Championships was another resounding success. You are all to be commended for your dedication and strong martial art spirit, and it was an extremely enjoyable day.
A big thank you to the parents and supporters. many of you travelled from afar and packed drinks, snacks and supplies for your children.
There was a high level of self-control effort and technical skills shown by all participants. Thanks to the enduring hard work and patience of the referees, judges and officials which contributed to the smooth running of the day. And for the first time in living memory- we finished on time, to the delight of everyone!
Master Chris Whalley was responsible for the detailed planning and ensuring all the rings were used efficiently. He and his team of helpers who came to the venue the night before to set up were instrumental. Well done!
This year's Bill Edwards Most Outstanding Under-16 Student goes to Kaya Bell from Reading. He is popular and very helpful to his grandfather, Master Nazim Gokcezade. He is a great role model and asset to the Reading Wu Kwan in particular, and the entire school generally. We are all very proud of you Kaya!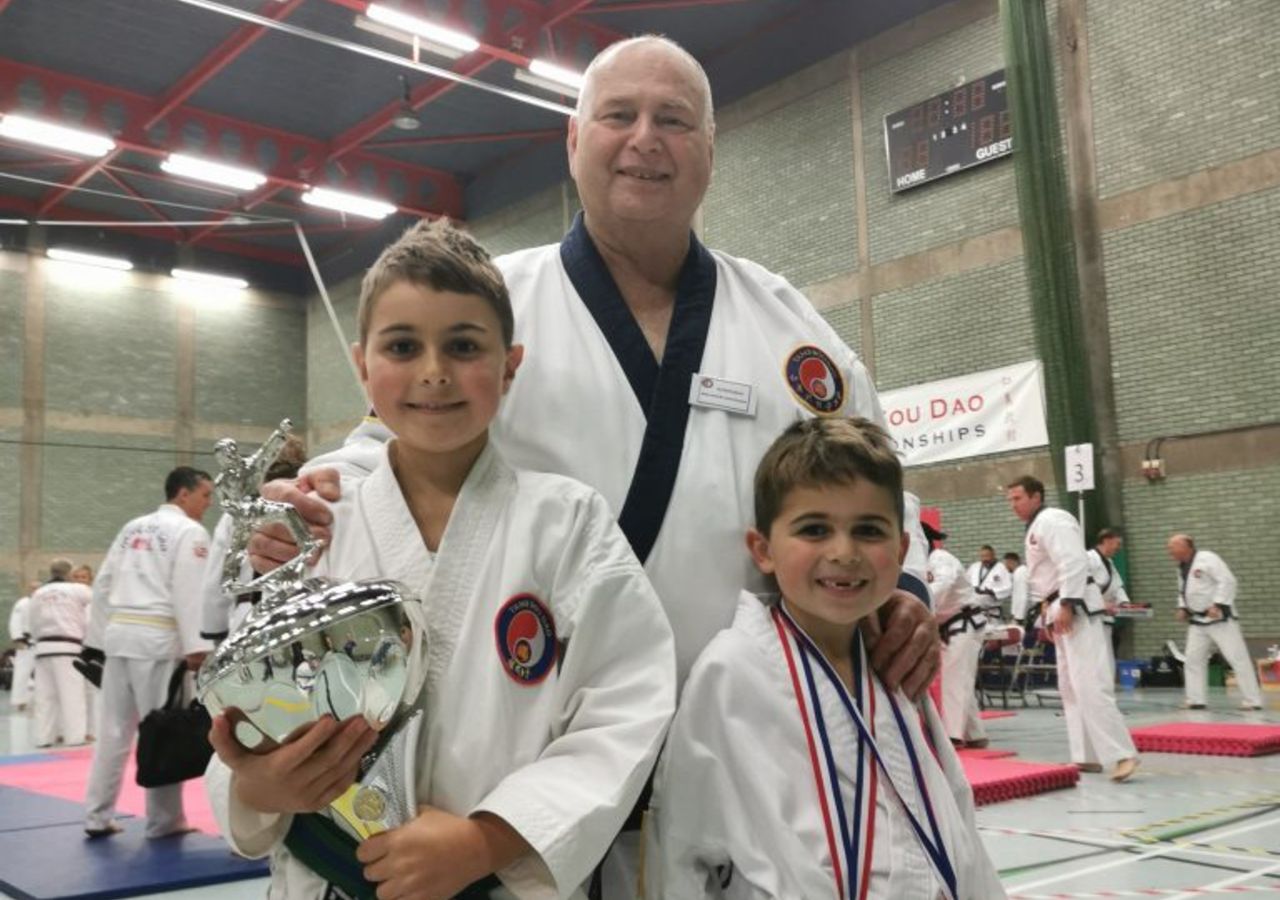 December 2019 marks the 30th anniversary of the establishment of our National HQ in Grays, Essex. This is a school close to my heart, and marks an important point in my martial arts teaching career which started in 1973. I have had the privilege to teach students, their children and their grandchildren over four decades.
We have created a martial arts family which has given me many wonderful memories, and I hope more to come.
Tang Sou!
GM Loke
28 November 2019